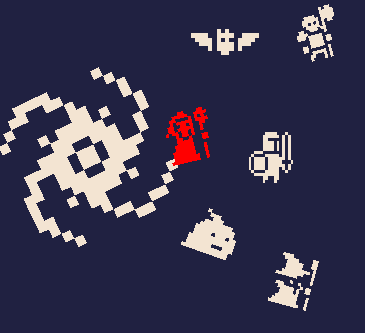 The Unbeatable Dice
Comments
Log in with itch.io to leave a comment.
hey how you made that player shaking while he moves?
Very great game, fun and well polished!
I enjoyed playing, but only with the wizard. Otherwise I really liked the gameplay, good job!
I got runner. The attack only worked half the time. Otherwise it should the visual and did nothing.
the cool idea implemented well, Gameplay is very nice, & the music suits perfectly.
Wizard was my fav to play. Great job!
Great game overall! It's pretty difficult, and I'd say a tad bit unfair at times, but it still manages to be an insanely fun and polished experience! Great job!